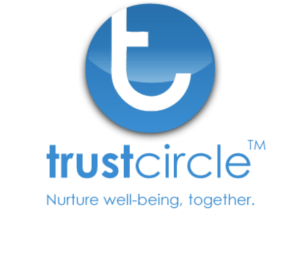 TrustCircle an mhealth solution to making mental health care affordable, accessible and available to all those who need it.
READ MORE
If you would like to collaborate with us on any research projects or services please do
write to us
How can a user access the TrustCircle App and Sign-Up:
TrustCircle mHealth solution will be available to all users (Patients / Caregivers / Advocates / Social Workers / Healthcare Providers) via by Schizophrenia Research Foundation -SCARF. Any interested user will have to contact SCARF and validate their identity. SCARF can help sign up the user and the user will receive an email with a temporary password.
Trustcircle aims to bridge the huge gap in demand and supply of mental health care services. A National Mental Health Survey conducted by the National Institute of Mental Health and Neurosciences (NIMHANS), estimates that approximately 150 million people in India experience a mental health condition. With little over 6000 Psychiatrists, the treatment gap for unmet mental health care is widening. TrustCircle provides an alternative solution that will improve the affordability, accessibility, and quality of mental healthcare in India.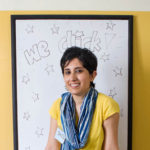 ShuchiKapoor – Photographer
SuchiKapoor is a photojournalist and social documentarian based in Chennai.
READ MORE about her experience collaborating with DEMCARES
ShuchiKapoor - Photographer
Shuchi is a photographer who has been volunteering with us for over 3 months! Her photography workshops with our clients are always lively and full of laughter and fun. Here is an excerpt of her experience at the centre for active aging:
'…I felt photographs could be a good way to keep the memory intact.
Here is Mr. N and I at his home! I was teaching him how he could take pictures so he can show it to his friends at the centre. He is an affectionate person who treats me very fondly.
My engagement with mental health came about as a result of my own depression and a constant sense of abandonment. This experiment is also what keeps my mind focussed on the way forward, as we all move hand in hand, with a small camera in our hands. While it is a slow process, they seem to be enjoying what a photograph can do – create conversations, spark a chain of thought… For me the conversation is a good enough place to start.'
She does some amazing work. For more from Shuchi, do follow her on Instagram @girlinthegalli
University College London (UCL)
DEMCARES is an International Cognitive Stimulation Therapy (CST) centre and has worked under the guidance of Dr. Aimee Spector, a faculty of University College London (UCL) to adapt the intervention for a South Indian Urban population. DEMCARES continues to collaborate with the authors to adapt both Maintenance CST and Individual CST and has plans to run large scale randomized controlled trails in the future.